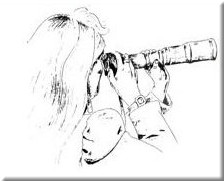 Valerie Summer
Phone: (816) 589-5551
Located in the Kansas City metropolitan area
Licensed Private Investigator in Kansas City, MO
Private Investigative Services LLC offers 32 years of experience so that your goal may be accomplished. Highly trained investigators provide experience in the areas needed to complete your assignment successfully. A variety of database sources and expertise is used to acquire the necessary information for your benefit. We are licensed in Missouri and Kansas to fulfill your needs.
Consideration is taken to understand your specific circumstances and requirements during a difficult time for you, your family, or business. Answers are needed to ensure peace of mind in your life.
Each assignment is unique in the needs and the Private Investigator will take time to understand the specific requirements to acquire the information that will help your case. The correct information will help you make decisions that will protect your future.
Please give us a call when you need a licensed Private Investigator.
Confidentiality is provided and "Information Is Power"!